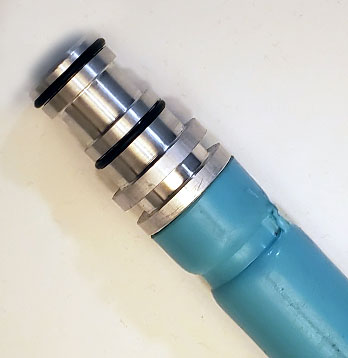 Q-Line Underground Connectors
Q-Line Kitec Fittings are available in 3/4″ and 1″ sizing to repair or connect continuous runs of Q-Line Pipe. Which incorporate the same visual crimp system used on the Kitec repair fittings. These fittings give you the confidence of safe, secure, corrosion-proof connections for underground Q-line pipe.
An ideal solution for contractors to carry with them for field service, repair, and quick connections on-site.